A Full Diet Farm in Albion, ME
Certified Organic
100% Grass-fed Raw Jersey Milk and Cream
100% Grass-fed Beef,
Soy-free Pork and Chicken, raised on pasture
Soy-free Eggs, raised on pasture
Four-season vegetables
Grains
Our milk and produce are becoming increasingly available across the state in a number of different natural food stores.  Looking for our raw milk, raw cream, or produce in your area?  Check out the list of stores that carry our products: here!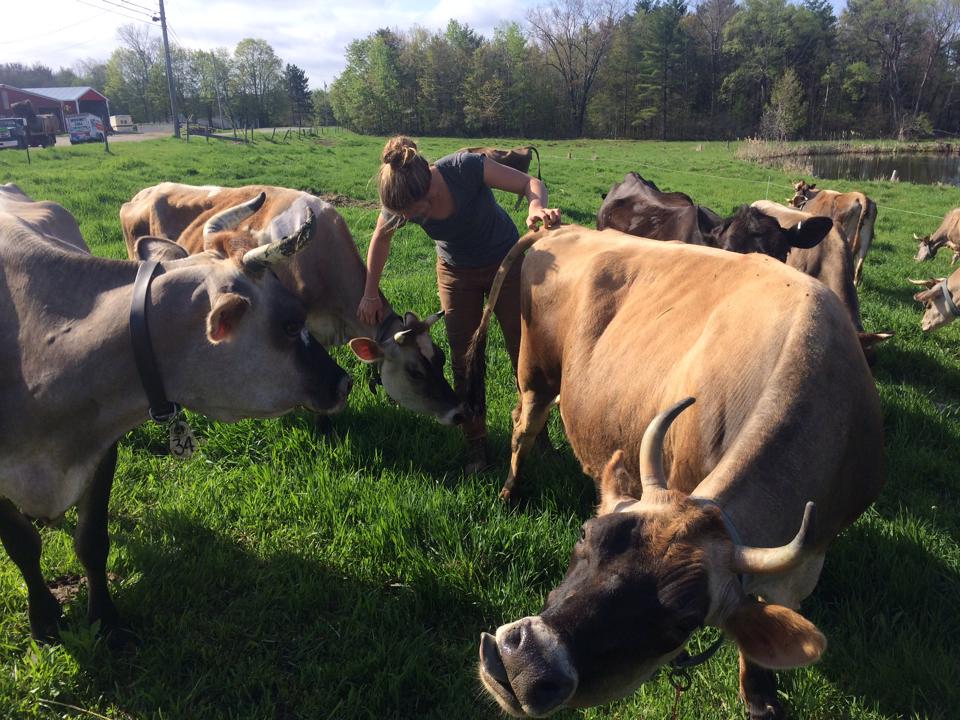 Lots of loving scratches makes the sweetest milk!