How We Farm
We strive to do what's best for the animals, the soil, and our customers. Our fields are certified organic by MOFGA. We use our own compost from animals and plants to enrich the soil and promote healthy pastures. The compost is enlivened by biodynamic preparations to encourage healthy microbial activity and create a balanced organic fertilizer. As stewards of this farm, we work to improve rather than degrade the land, ultimately leading to a more productive, healthy, and resilient farm and community. We follow the principles of regenerative and biodynamic agriculture by:
Focusing on topsoil regeneration
Increasing biodiversity
Supporting biosequestration
Increasing resilience to climate change
Strengthening the health and vitality of our farm's soil
Our crops and animals move across the farm in a rotation. This keeps both the crops and animals disease-free and prevents the soil from getting depleted. All year round, our animals have access to the sunshine outdoors. In the winter months when our fields are frozen under snow, our barns are full of all the critters – staying warm, cozy, and well-fed with feed we grow right here on the farm. Our grazing months depends on weather conditions and how they affect pastures, but typically runs from May-October.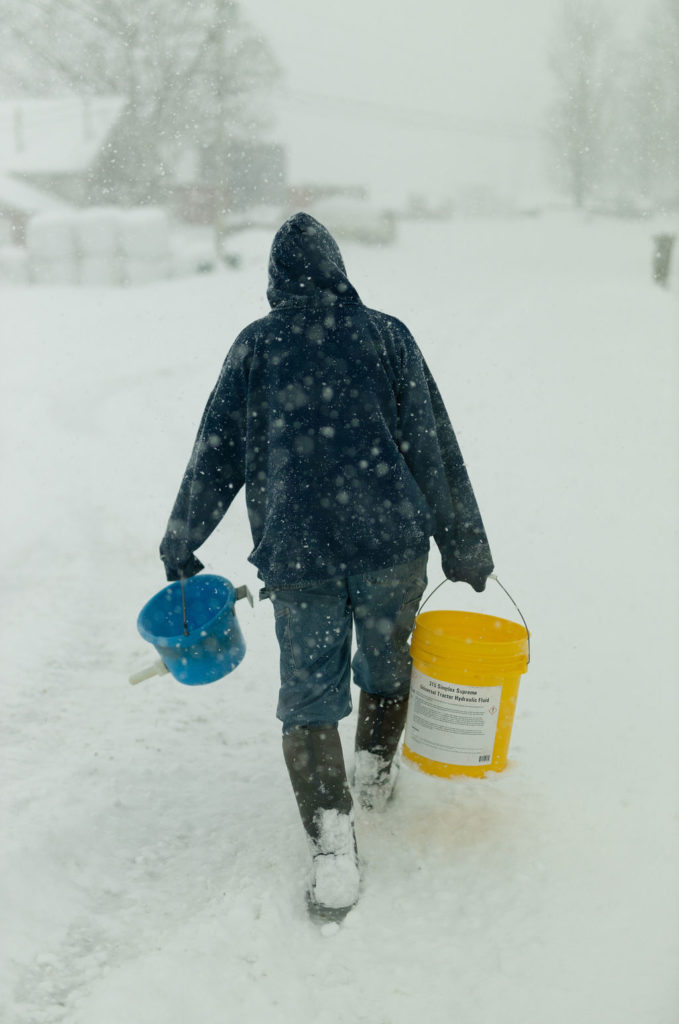 We have all of our own breeding stock. Unlike other farms, who buy in piglets and young animals to raise, all of our animals are born and raised on the farm. The animals are here from birth. We see their whole life all the way through. You know what you're eating has been treated humanely since before birth. This enables us to produce consistent quality products.
The breeds we raise do well in the Maine climate, with selection prioritizing livestock that exhibit natural tendencies. Our Jersey cows thrive on a grass-fed diet, and our Tamworth hogs have excellent mothering abilities and do well in a variety of pastures and woodlands. Our animals are the heartbeat of our farm; an extension of our family. We follow the strict guidelines of organic livestock production, as well as the handling of raw dairy. Lear more about our specific products here.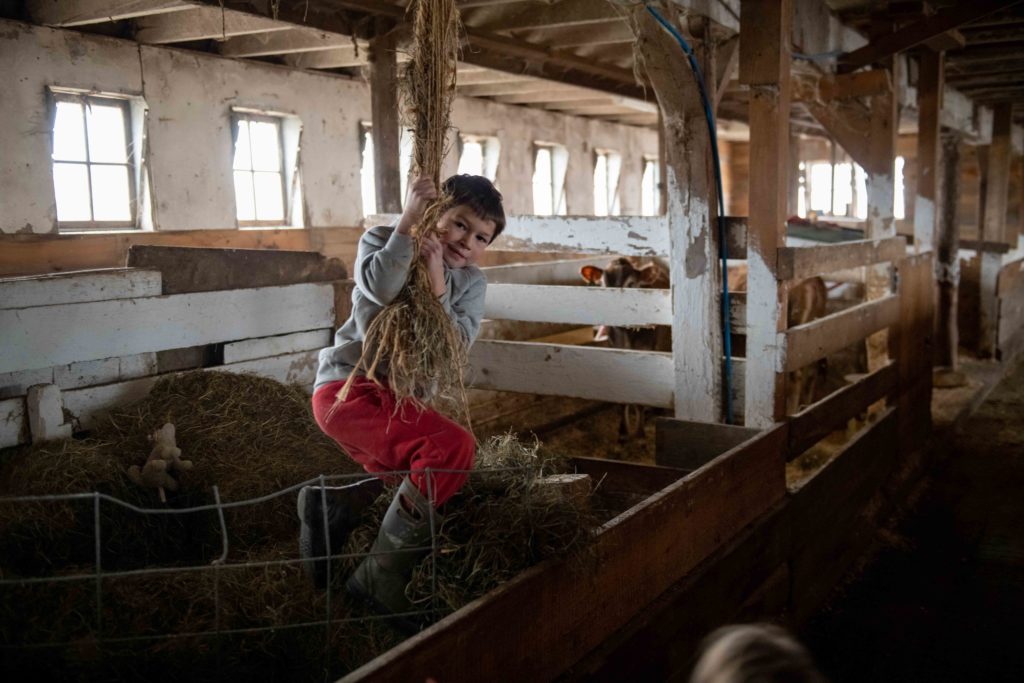 We don't take shortcuts with the processing, either. Our products meet all USDA standards. The slaughter facilities we use know always store and age our meat for the correct amount of time, to maximize the flavor. We have been working with A Smallgood to do custom bucthering and co-packing to continue offering our community diversity of products and consistency of quality.
And we handle almost all of our own store deliveries. We want to make sure that our products get to our customers in perfect condition. If you are interested in working with us to get your products into your business, please review our wholesale and distribution page.