Stock for staying home and staying healthy
Recipe and article by Robin Kerber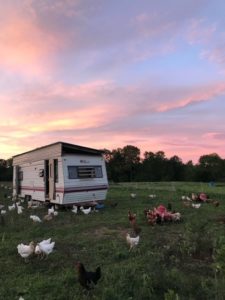 Our flock of laying hens spend the cold months sheltered from the elements and protected by our watchdog Molly, and the long summer days on pasture, soaking up the sun and eating as many bugs as they can. They are rotated throughout our pastures and hay fields, directly fertilizing the land and eating a rich and nutritious diet that results in extra flavorful eggs with elevated amounts of vitamins, minerals, and Omega-3.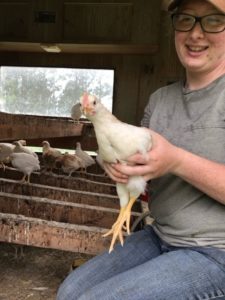 But the pastured laying hen benefit to our farm is not limited to these eggs. We periodically cull some of our older layers to make way for new members of the flock, and in doing so are left with a byproduct of our egg production: meat!
Retired layers have a bad reputation. Their meat is often considered tough, chewy, lacking flavor and overall not worth processing. We wholeheartedly disagree, and think our retired hens make some of the best stock imaginable! Sure, even a low and slow cooking process results in a somewhat tougher-than-we're-used-to meat, but the rich, golden yellow stock that comes from these birds is undeniably superior to that made with a broiler hen.
We cooked down one of our chickens and made a rich broth that was then turned into a classic Italian Wedding Soup using our "meatball mix" (a blend of our own pork, beef, and veal). Soup was served hot by the bowlful at our annual Sheep Shearing Day!
---
Homemade Chicken (or beef, veal, and kinda bones you have!) Broth
Ingredients:
1 Misty Brook Farm laying hen, thawed or frozen (you can also use beef, veal, pork, etc. bone)
Any aromatics you want! Use up old vegetable scraps, onions, carrots, apples (they add a nice thickness from their natural pectin), bay leaves, herbs…
Enough water to fully cover the chicken (or bones)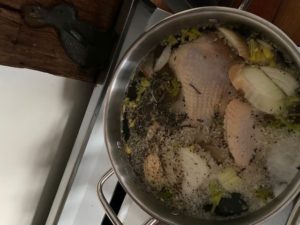 Combine all ingredients in a stock pot and bring to a boil. Reduce heat and allow to simmer, uncovered, several hours. Strain broth and pick meat off of chicken for use, discarding remaining ingredients. Use within a week, or freeze for up to 6 months.
---
Italian Wedding Soup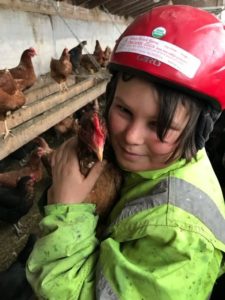 Ingredients:
1lb Misty Brook Farm meatball mix
2 eggs, lightly beaten
4 Tb dry bread crumbs
2 Tb grated Parmesan cheese
1 tsp dried basil
1/2 tsp onion powder
3 quarts chicken broth
2 cups thinly sliced escarole, kale, or spinach
1 1/2 cup uncooked orzo pasta
2/3 cup finely chopped carrot
Directions:
Preheat oven to 400F
Mix together ground meat, eggs, bread crumbs, cheese, basil and onion powder
Form meat mixture into meatballs, about 3/4″ in diameter
Place meatballs on parchment-lined baking sheet and bake until cooked through, about 15 minutes
In a soup pot, combine broth, greens, uncooked orzo, and carrot
Cook until pasta is al dente, then add meatballs