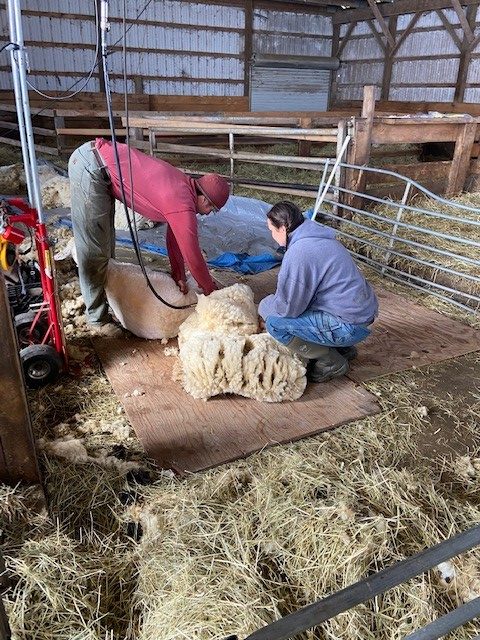 Article by Robin Kerber
We had a wonderful turnout at this past weekend's annual Sheep Shearing Day at the farm! In preparation for the upcoming lambing season, our flock was sheared by local shearing expert Jeff Burchstead from Buckwheat Blossom Farm. He brought with him equipment and a crew of ready and skilled hands who helped skirt the fleece and get them ready for processing.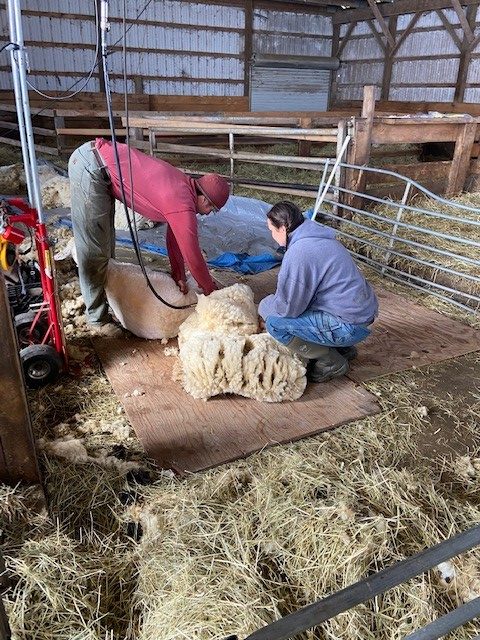 The history of sheep shearing is fascinating and dates back to 3500 BCE. Wool production is the oldest trade commodity, and was the first widespread international trade throughout ancient civilizations. Wool quickly became a determining factor in who could afford to be the major power players in the world, with its versatility used for clothing, yarns, blankets, carpets and even insulation. The initial voyages of Columbus were financed through Spain's wool trading business, and by the mid-1600's, the wool industry was so large in Colonial America (with over 10,000 sheep producing wool), that England banned the industry all together.
Sheep continued to become popular throughout the world, with different breeds adapting better to different environments. We love raising sheep because of their versatility: meat, wool, and milk are some of the benefits here at Misty Brook Farm. Plus, they make our pastures that much more beautiful when they're grazing outside!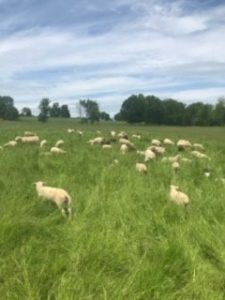 We are lucky to have Jeff here in Maine's farming community. He recently took 4th place at the National Sheep Shearing Competition for blade shearing, a craft we were able to witness on a few of our sheep this past weekend. While blade shearing is the original method of shearing, it is less commonly seen in developed countries because it takes significantly longer and requires a lot of practice. Jeff mostly shears with machine shears, though credits his developed skills with blade shearing to all the practice he gets! Blade shearing is still very popular in colder climates, where the small amount of wool that is left on the sheep's body helps keep them warm. In New Zealand, close to half a million sheep are still sheared with blades each year!
Check out Jeff's amazing skills here: Sheep Shearing Video